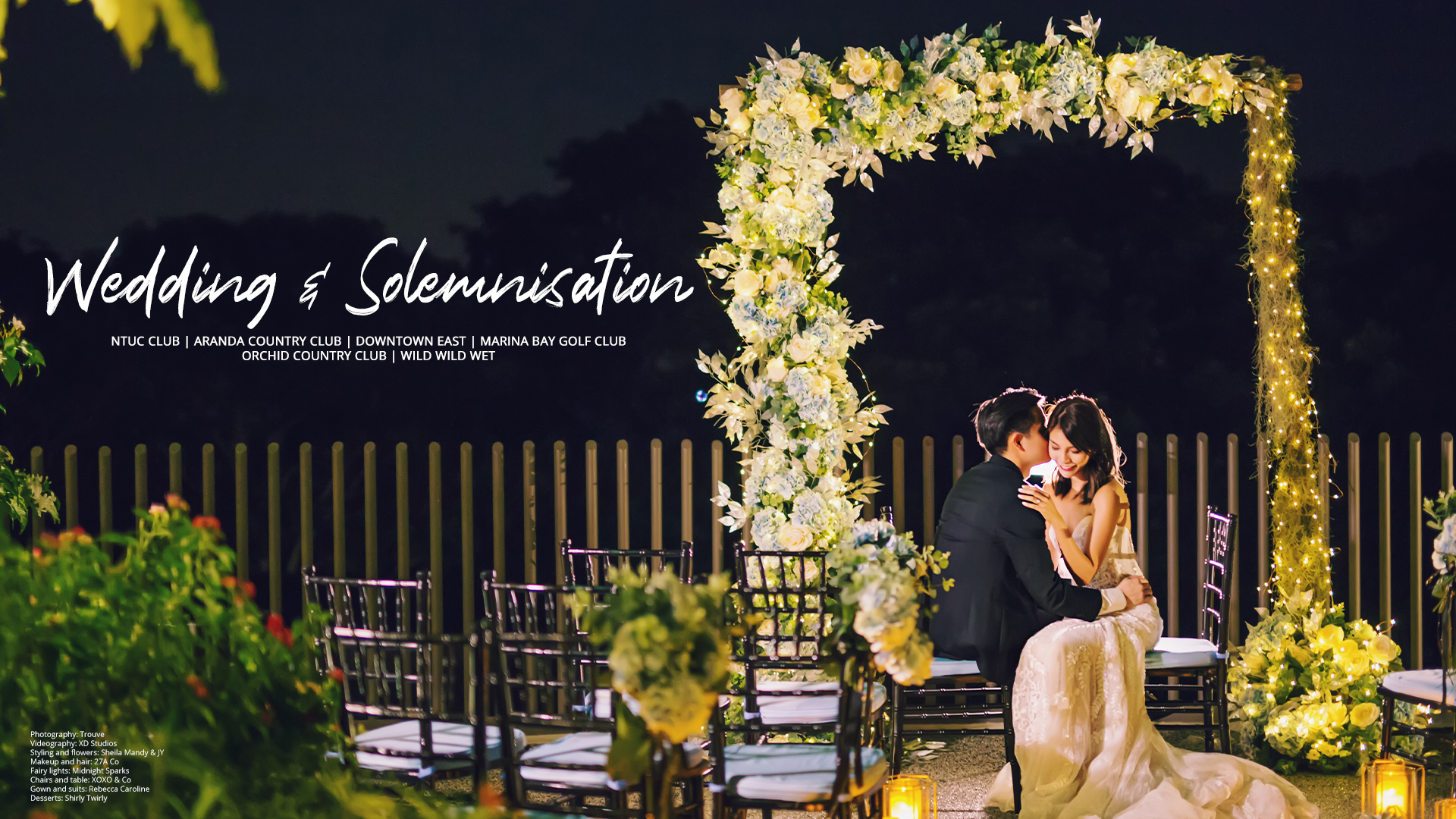 Wedding & Solemnisation
It's the little moments, that make life a big adventure.
Choose from our selection of indoor and outdoor venues that are able to fit as many as 100 tables. Let us make your big day, one to remember.
Make your wedding a celebration that brings you and your partner —and the family and friends who celebrate with you —closer together.
Enjoying your wedding day located in the heart of Pasir Ris Town, Downtown East can be a one-of-a-kind experience to celebrate the start of your new life, where we turn each touch of your vision into the celebration of your dreams.
Downtown East is the ideal wedding venue providing great value for money, offering a gorgeous ballroom for your wedding lunch or dinner, and a great selection of stunning man-made waterfall, poolside, or sky garden exterior for your solemnization. It is one of the most versatile events venues in Singapore, as you can dress it up according to the theme of your wedding, or simply use its refined interiors for a simple and modest celebration.
Take your pick amongst our exciting venues to whisper your vows and seal the deal. Put your big day in our hands and let us do the rest.
Contact us to find out more about our different wedding and solemnization packages!
Upcoming Events/Promotions
More Than Meets The Eyes - Special Promotions
Venue for 50 pax (Cassia 1 or 2): $2,499+ Venue for 100 pax (Cassia 1 & 2): $4,799+
Learn More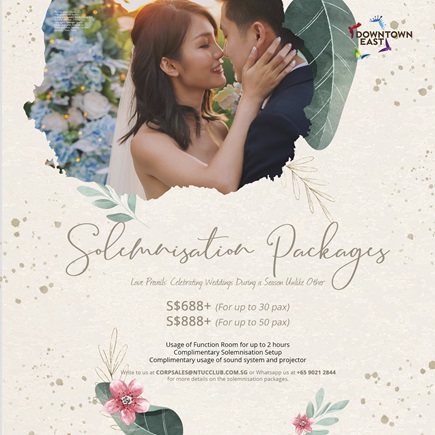 Solemnisation Packages 2021
As one of life's most memorable event, we make sure that you have the wedding you envisioned in your dreams and make it a reality.

---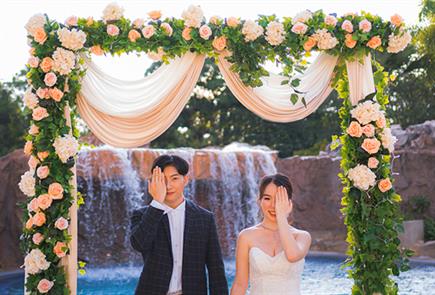 Wild Wild Wet Solemnisation Package
Wild Wild Wet offers the perfect outdoor venue to celebrate your unique, once in a lifetime moment from $55+ per pax
---