Caelum Junior
Operating hours:
Monday - Friday: 7am - 7pm
Saturday: 7am - 1pm
E!Avenue #02-314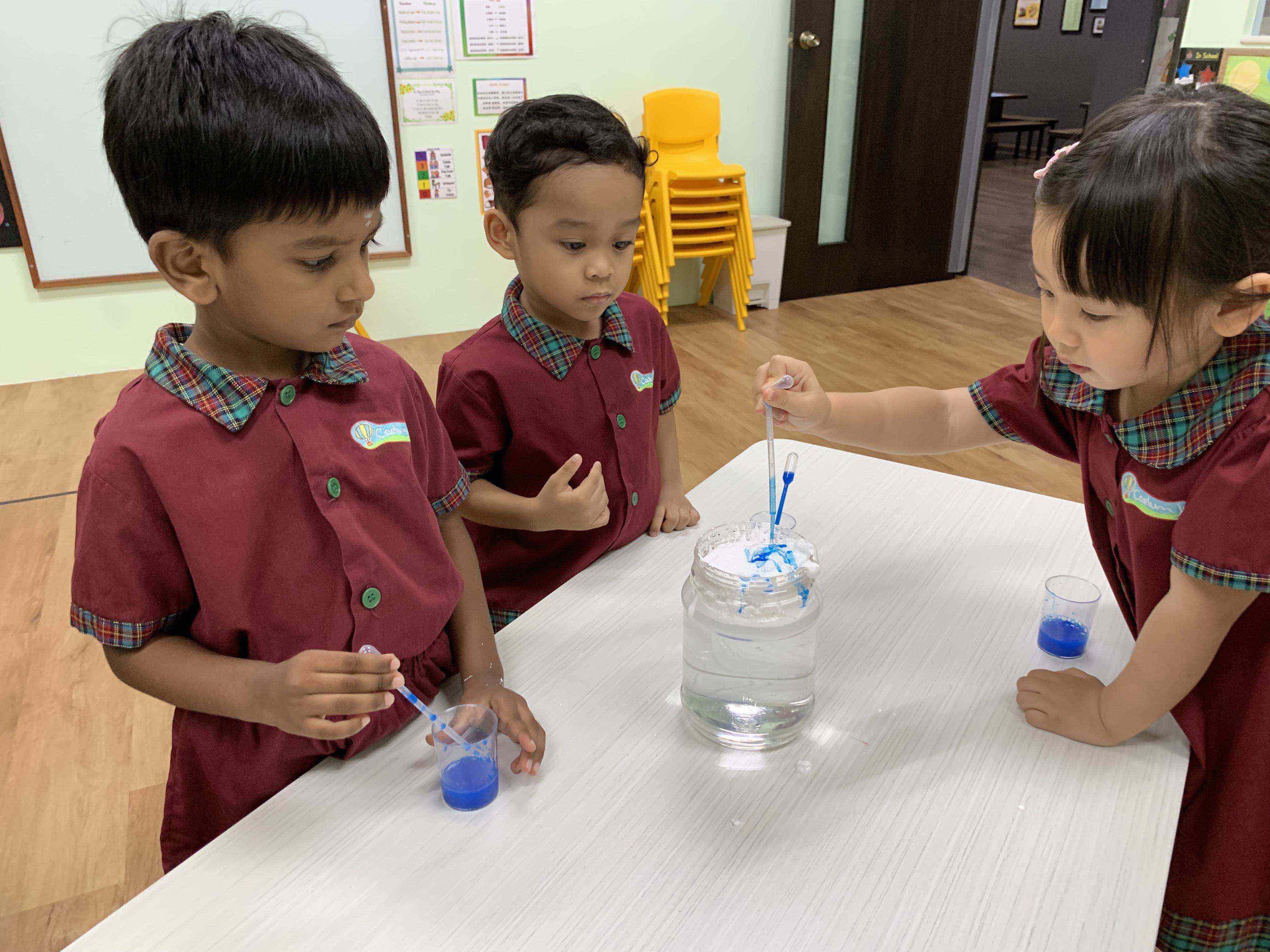 Caelum Junior was conceived in 2011 by a group of individuals who wanted to provide quality childcare services and curriculum to our young children. Together, they have established a childcare that has been SPARKS Certified since 2013.
Caelum Junior has a set of proper curriculum in place for children from 18 months to 6 years old, covering kindergarten syllabus and prepares them for entry into Primary One.
Our curriculum is specially designed to provide children with a vast experience of learning and development. We adopt the approach in which the educarers and educators provide individualised support when necessary to facilitate the child's development. With the help of the educarers and educators, the child will be able to gain new skills and build on prior knowledge.
Gallery