Edu Builder Learning
Operating hours:
Mon to Fri: 3pm - 9pm
Sat: 9am - 6pm
Sun: 10am - 6pm
E!Hub #03-105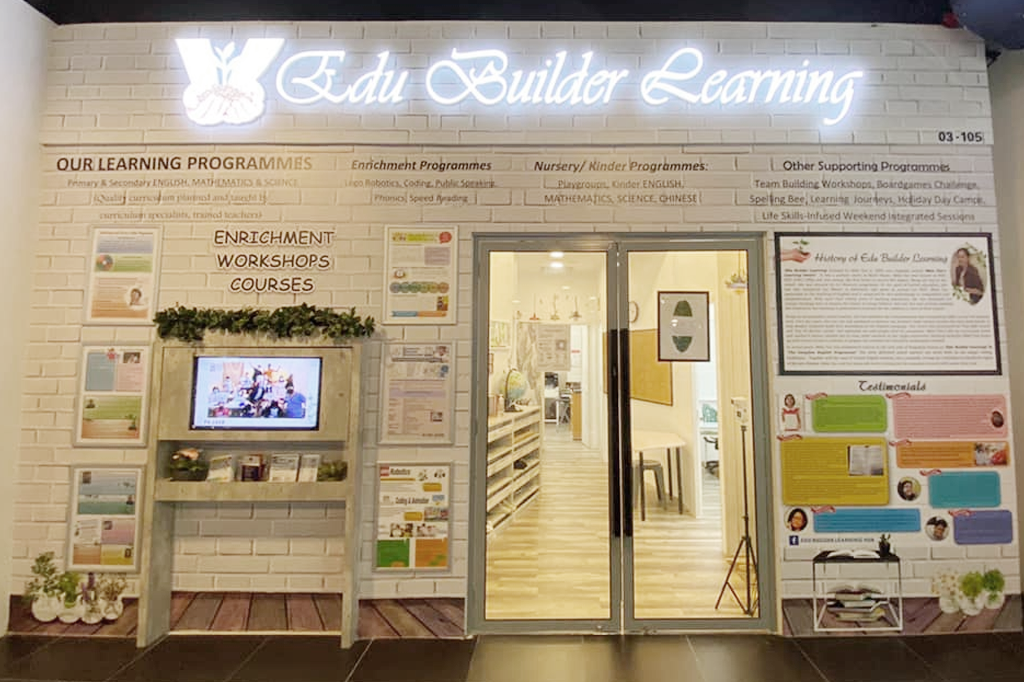 Edu Builder is a learning centre set up by experienced, passionate and caring teachers led by the Principal, Mdm Tan. We value students' quality learning and aim to help them realise their true potential.
Our mission is to teach students the concepts so that they can apply them on their own. Not only do we value concept mastery but also nurture the students during every teachable moment.
Our courses are based on Singapore's Ministry of Education (MOE) current syllabus and are structured to equip students with the knowledge, concepts and skills for national examinations such as the Primary School Leaving Examination (PSLE) & 'O' level.

Gallery