REDMAN by Phoon Huat
Operating hours:
Daily: 10am - 10pm
6654 4333
E!Hub #01-101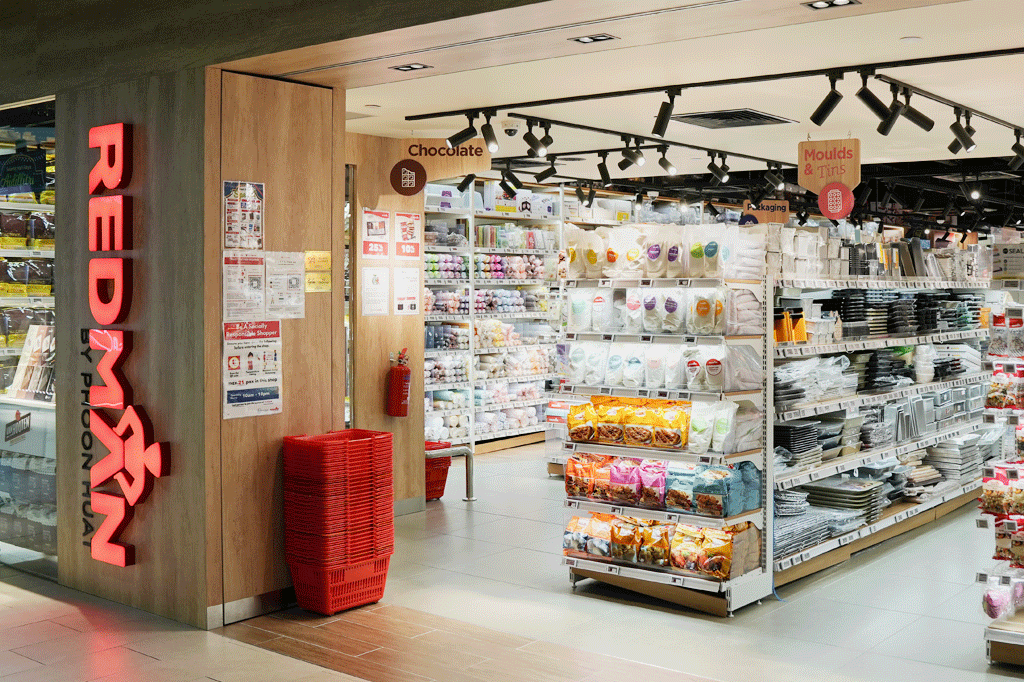 RedMan houses a wide array of ingredients and tools from international renowned and homegrown brands. The new concept store is a one-stop destination for the daily avid bakers and patisserie to the professionals.
The store provides a multi-sensory experience; transforming your baking dreams into reality. Bakers will be spoilt for choice upon entering the store – from baking pods and baking classes to in-store interactive activities. More than just that, gourmet chefs can also find different selections of artisan cheese, meat & seafood. All of these are connected by the common thread of quality and expertise that has passed the test of time.
Gallery