STEM Institution
Operating hours:
Mon - Fri: 1pm - 9pm
Sat - Sun: 10am - 6pm
E!Hub #03-105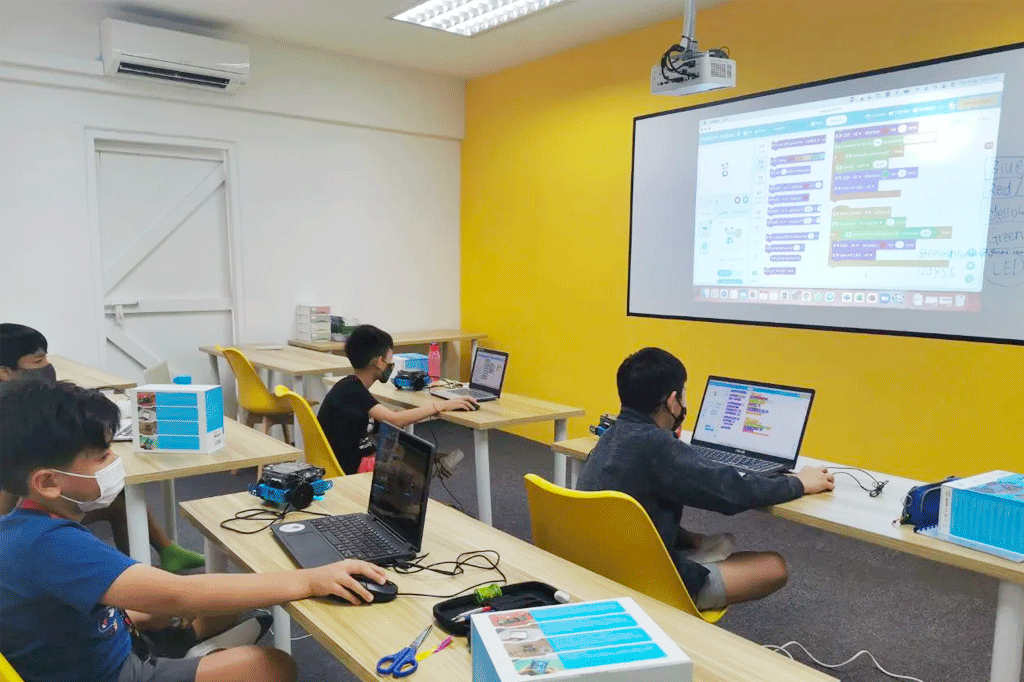 We believe in making learning a fun and enjoyable experience for everyone. This is why besides offering lessons on critical skills, we also want to inspire and motivate everyone to stay curious and adaptable throughout their lives. Join us today if you're ready to make an impact on your learning journey.
We're here to enable learners to discover the valuable skillsets in STEM and find their place in the fast-changing world. We believe in being hands-on and applying classroom lessons to solve real-life problems.
STEM Institution was founded by three individuals from diverse backgrounds who are passionate about one thing: learning. The co-founders carry a wealth of experience in the education field. Between the three of them, they've got over 20 years' worth of combined experience in the sector. What's more, our team is made up of everyone from STEM advocates, to parents of young children, all of whom bear witness to the rapid evolution in Singapore's competitive landscape — at work, at school and in our daily lives.
We're confident that our teachers are highly capable of enabling individuals at various stages in their learning journey to master the secrets of coding and thrive in our exciting world of tech.
As of September 28, 2021, STEM Institution is a STEM.org Accredited Educational Organization.
Gallery