EduFirst Learning Centre
Operating hours:
Tuesday - Friday: 11am - 8pm
Saturday: 9am - 6pm
Sunday: 10am - 12pm
Monday: Closed

6990 3764 | Whatsapp: 9106 7716
E!Hub #03-108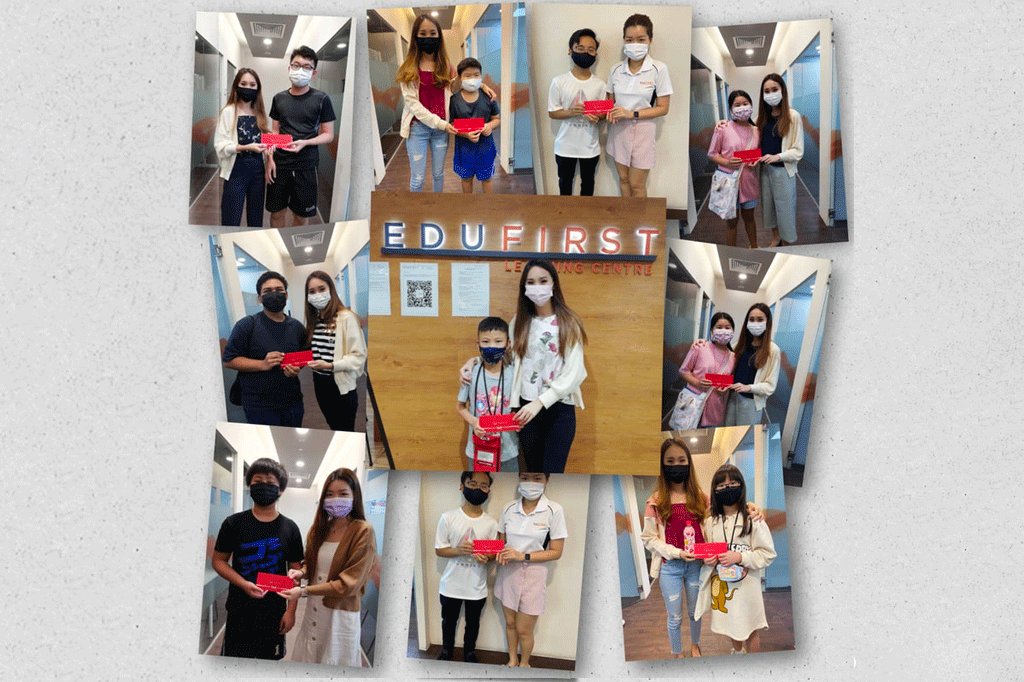 EduFirst Learning Centre is a Tuition Centre in Pasir Ris which provides classes catered for Pre-primary, Primary and Secondary levels.

Established since 2010 and after years after years of track record producing top students, EduFirst soon became a well-known tuition centre.

Parents and students then started streaming to our Pasir Ris tuition centre to look for quality tuition services. We later on expanded our subject offerings and provided tuition classes in Tampines for more age groups, levels and subjects.

Due to overwhelming demand for our tuition classes in Pasir Ris, having students coming from all parts of Singapore to attend our lessons, EduFirst has since opened our Pasir Ris outlet,which is conveniently located at E!Hub Downtown East #03-108.

Notably, EduFirst has been awarded "Best Enrichment and Learning Schools" since year 2016. The streak of awards are a testament to EduFirst's quality service offerings provided to all our students, who have consistently produced significant improvement in results while studying in our Pasir Ris tuition centre.
Gallery