Organic Express Hair Color Lab
Operating hours:
Daily: 11am - 9pm
62418070
E!Avenue #01-326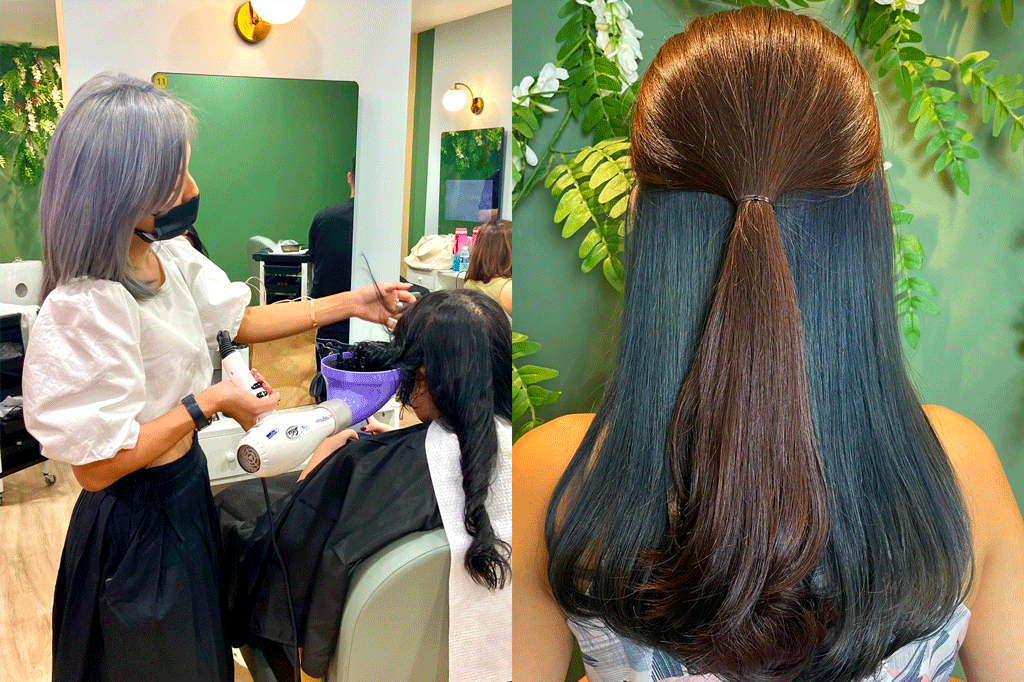 Organic Express Color Hair Lab aims to be the leading hair coloring salon by providing express and quality service. We aspired to specialize in hair coloring through organic and natural hair coloring products. We are committed to using only certified organic ingredients which are eco-friendly and directly benefit the health of your hair to enhance your hair care regime.

In this fast-moving society, we all value our time. Organic Express Hair Color Lab is a sister brand of Organic Hair Regrowth Solutions. We aspire to be the leading organic express hair coloring salon in Singapore. When it comes to hair color, we believe that looking good and feeling confident can be achieved through organic and natural hair products.

Organic Express Hair Color Lab is designed to be healthier, faster and more affordable. We want you to fit a good pampering session for yourself in the midst of your busy schedule

Our team consists of dedicated professional hairstylists and scalp experts with over 14 years of experience in the organic beauty and hair industry to give you the hair and scalp care you rightfully deserve.
Gallery