Whimsy
Operating hours:
Monday - Thursday & Sunday: 10am - 10pm
Friday, Saturday & Public Holidays: 10am - 11pm
E!Hub #04-104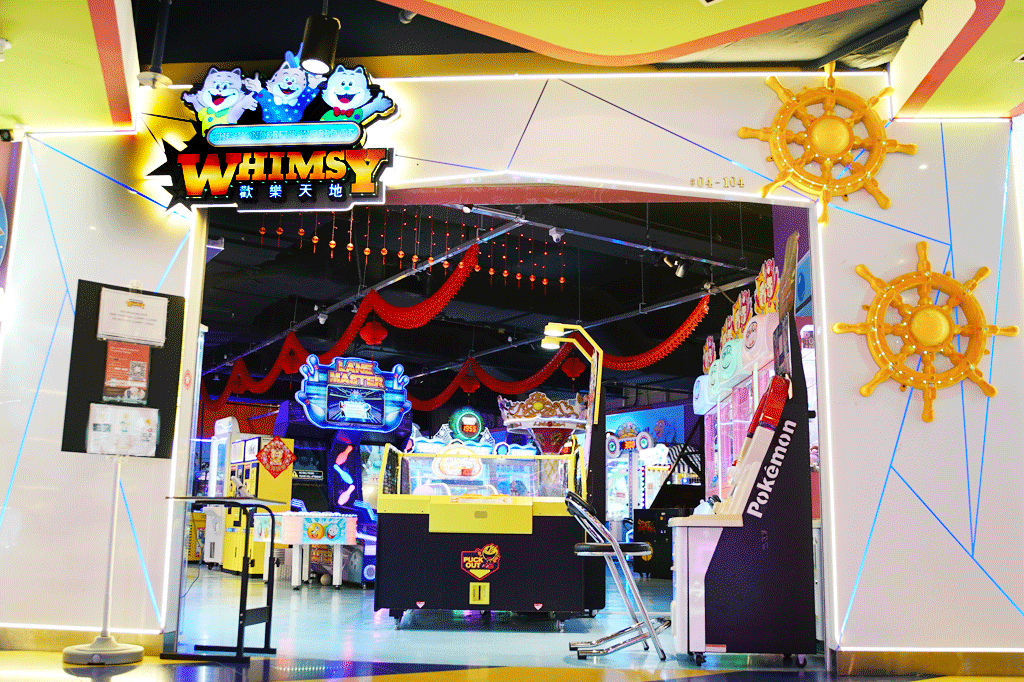 THE WONDERFUL WORLD OF WHIMSY
WHIMSY philosophy is to bring family joy and happiness to all walks of life, age group from kids to adults and old folks, where by the whole family can participate in a game.
We focus on Redemption game giving more opportunity for kids and families to get together as a team, enjoy the game and win prizes.
Car racing, music, gun shooting, fishing game, etc. is good to test player IQ, skill and fast action.
Kiddie Ride was target mainly for children of age group from 1 to 10.
Gallery